Steel Fabrication in Mansfield
Here at Arromax Engineering Ltd we strive to deliver a service of quality and excellence of steel fabrication in Mansfield.
To aid us with this task we have invested in Fanuc controlled robot welding cell, with a Fronius power source. This enables us produce a large quantity production run of your products in a much shorter lead time.
This allows our skilled fabricators in the heart of Nottinghamshire to work on your other fabricated assemblies, weather they range from one off prototypes to a hundred off batch production, we can accommodate anything. With a wide range of materials to choose from, like structural steel, stainless steel, aluminium and MIG and TIG welding procedures.
Not only are we able to manufacture your designs, but our fabricators are all coded in accordance with various British Standards putting your mind at rest.
Our steel fabrications are currently supplied to a diverse range of organisations on an international level. These include airports, hospitals, retail outlets, gas networks, and distribution centres. Due to our continued commitment, we have helped some of our customers win the prestigious Queen's Award for Export.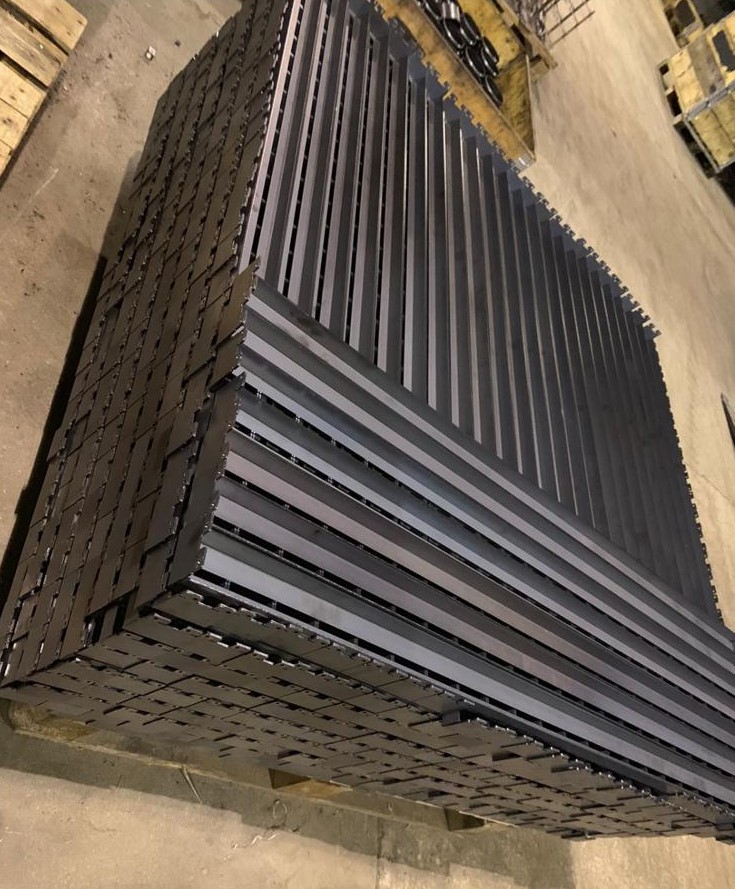 What is Sheet Metal Fabrication?
We offer Sheet Metal Fabrication in Mansfield, which is the process of cutting, bending, welding and assembling metal structures.  We use mild steel, stainless steel or aluminium. It is a value-added process involving the creation of machines, parts, and structures from various raw materials. This is most plainly seen in a supermarket with the metal shelving and aisle partitions.
At Arromax Engineering Ltd, we use Trumpf Laser Cutting machinery together with MIG and TIG Welding.
We use MIG welding for the heavier duty jobs our customers require. This is performed in-house by one of our skilled operators.
TIG welding for a much more intricate, delicate work. It allows for an unrivalled repeatability and speed for extremely precise requirements. 
Our machinery gives us the capabilities to provide high volume, large quantities quickly as our Robotic Welding processes allow us to complete each piece fast. We also provide Coded Welding for the more robust, heavier duty work for whenever it is required.