Arromax Engineering Ltd pride ourselves in creating high quality, precision laser cut parts to exact specification, while ensuring delivery to the tightest of deadlines. All bulk and bespoke jobs will be considered. Our laser cutting capabilities mean that we can cut a wide variety of materials up to the following thicknesses:
Aluminium – 25mm
Mild Steel – 25mm
Stainless Steel – 25mm
Brass – 10mm
Copper – 10mm
BrightLine
BrightLine technology is revolutionary due to its beam diameter adjustability. Having this capability allows us to provide optimum piercing quality with minimum diameters. It can also cut smaller contours and provide our customers with superior cut quality.
CoolLine
The CoolLine feature is specially designed to aid cutting thicker metals. CoolLine sprays water to the point of processing to draw heat away from the material. This allows temperatures to stay consistent throughout the process. This especially useful when cutting the thicker end of materials, allowing for more detail without part failure.
Highspeed Eco
In addition, our 3030 fibre laser allows for precision results with a 70% reduction in gas consumption. Making this process much more economically friendly. This feature can produce up to one hundred percent higher productivity and feed rate coupled with the fastest piercing times and maximum acceleration. Another great feature of this is that there is minimal burr formation, even in high risk-areas such as sharp corners.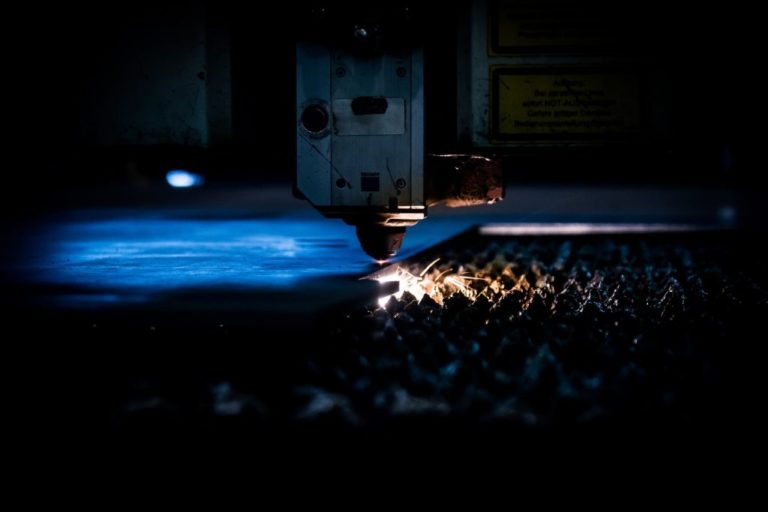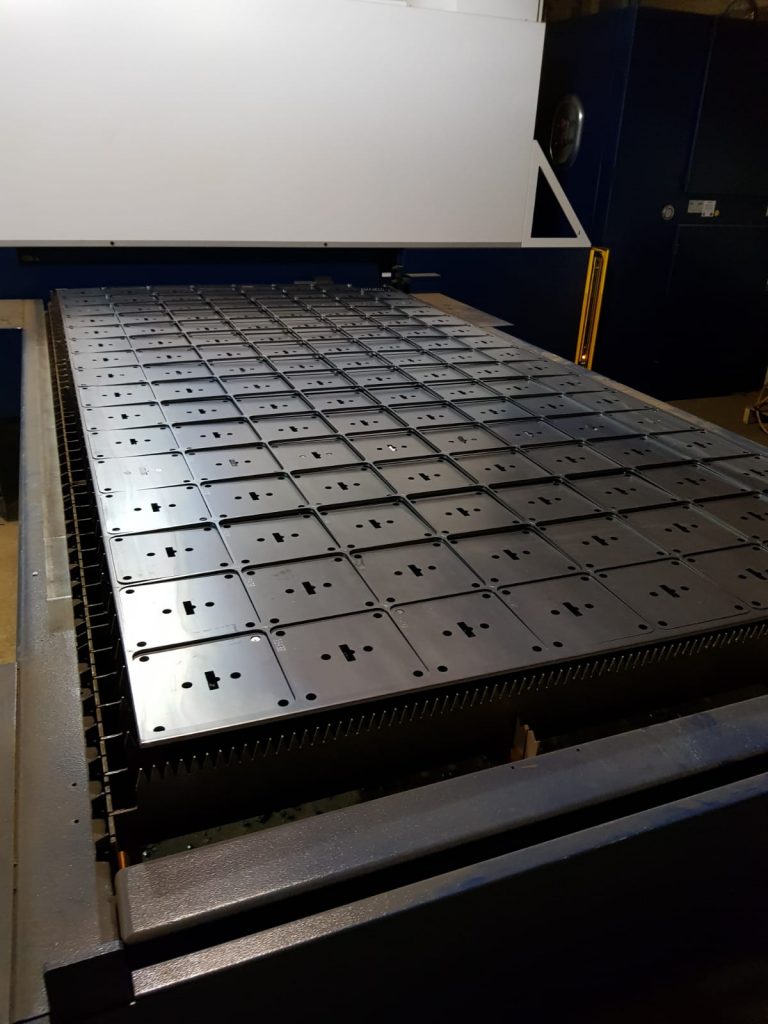 Benefits of Laser Cutting
Laser Cutting offers a great number of advantages over other methods like waterjet cutting, plasma cutting and CNC Machining.
At Arromax Engineering Ltd, we have 3 lasers that have the capability to cut many different materials with incredible accuracy. Working to a precision within 0.2 of a millimetre at superior speed.
The power of our lasers stop any kind of tapering to the finished quality of our work. Giving our customers the confidence to know that they will be given a product to the specifications.
Trumpf Laser Cutting beams can be narrowed and produce extremely intricate components within very tight tolerances. Laser Cutting is the perfect solution for applications within the industrial and aerospace sectors.
As well as being better for the environment, our High Speed Eco laser runs at 8kW rather than 12kw without losing any of the speed.
We carry an extensive stock of steel so can provide a repeatable service of incredible quality at extremely competitive pricing.