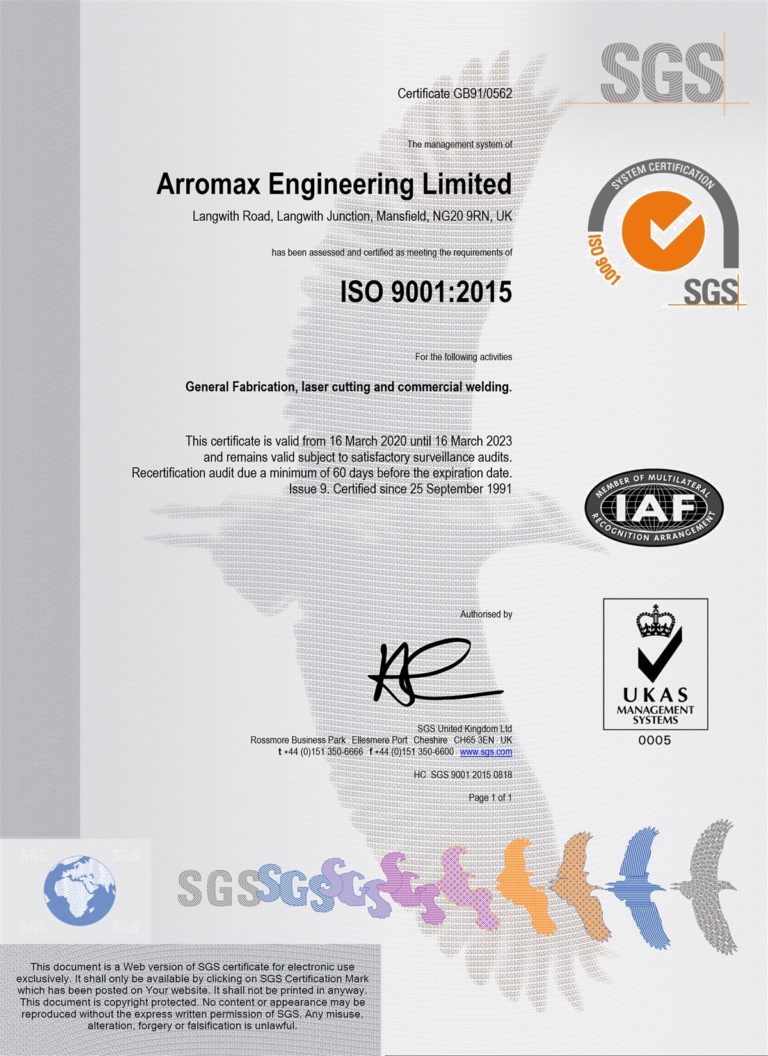 Arromax Engineering Ltd is accredited with an ISO 9001:2015 certificate. This is an internationally recognised and respected Quality Management System. 
This shows our desire for continuous improvement in our business and allows us to both streamline operations and reduce costs. 
We are a business that has been strong, even throughout Covid-19 pandemic, and this certification shows our strength and resilience in running a sustainable business. You can trust that our work will be completed. 
As ISO 9001 certified we are a part of over global network of over a million organisations. 
The certification helps us to continually manage and monitor our approach to quality across the business and gives us the opportunity to improve in any areas we identify.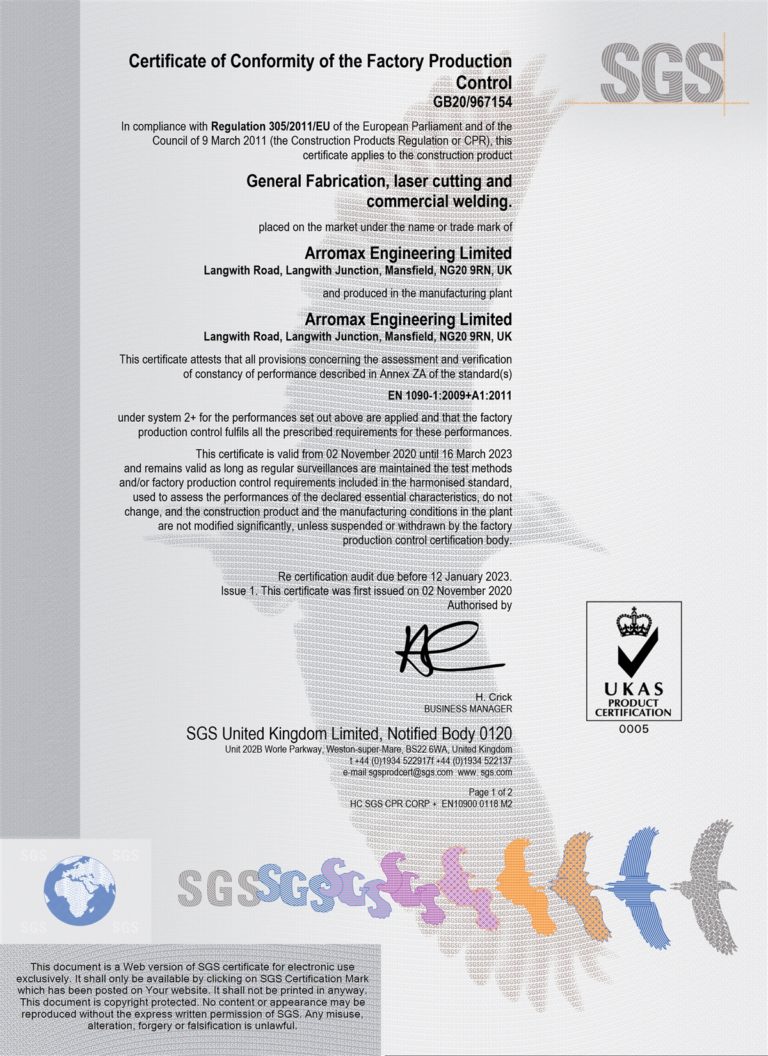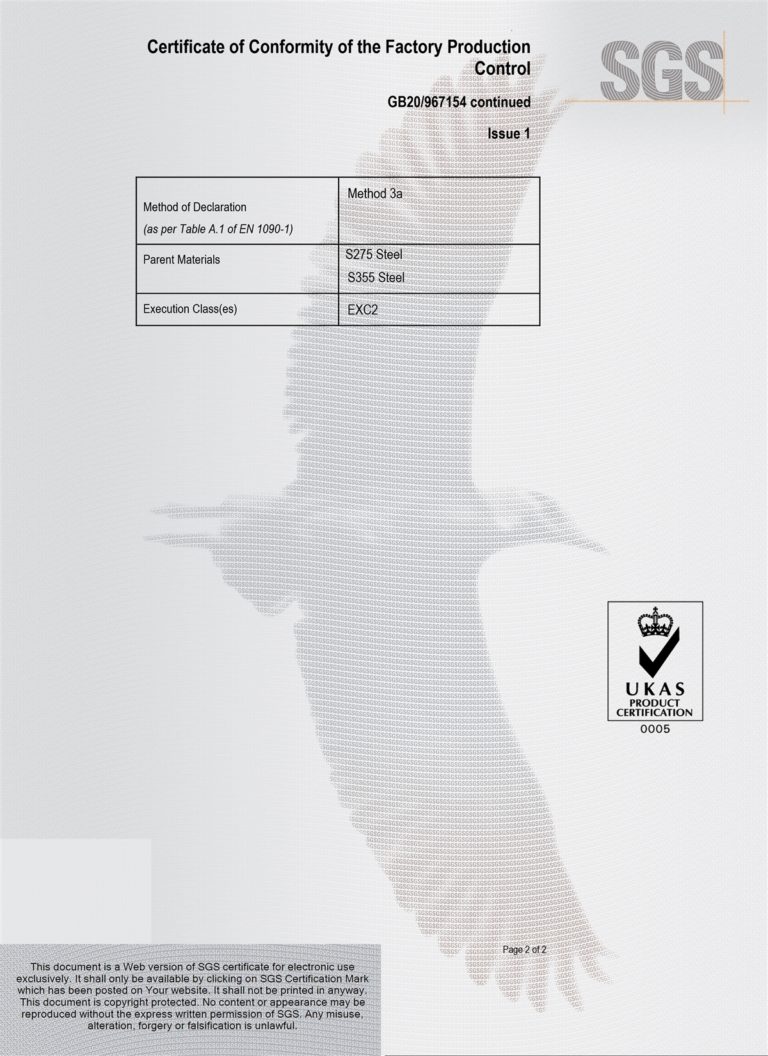 Arromax Engineering Ltd is certified to BS EN 1090-1 standard. 
The BS EN 1090 is the "Execution of steel structures and aluminum structures- Technical Requirements for Steel Structures" and is the European Standard covering fabricated structural steelwork. 
The EXC2 execution class relates to Residential or Commercial Structures and shows that all welding activities are controlled by a responsible welding coordinator. 
The BS EN 1090 ensures that appropriate controls are in place throughout the process of manufacturing parts. It is in place throughout the whole process of receiving the raw materials through to the final tests and inspections. Comliance includes areas such as 
Product Identification and Marking, Control of Records and documents, Internal Audit, Staff Training, testing and Qualification.